Our Staff
Get to know our Veterinary Staff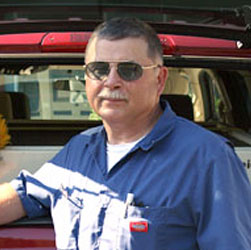 Dr. Nicholas Chuff, Owner
Dr. Chuff was born in Ilion, NY and grew up on a small farm in Frankfort Center. He attended Frankfort Schools and Alfred University where he received a Bachelor of Arts in Biology. Upon graduation, he attended the New York State College of Veterinary Medicine at Cornell University graduating in 1977. Dr. Chuff then entered the U.S. Army at the rank of Captain and first served as the Officer in Charge of the veterinary facilities at Seneca Army Depot, Romulus, NY and Fort Drum. He was then assigned to the 106th Medical Detachment in Seoul, Korea where he was in charge of the Military Working Dog Programs as well as being liaison officer to the Korean Calvary. He was awarded the Meritorious Service Medal for developing the only functional air droppable Field Veterinary Hospital in the Armed Forces . In 1980, Dr. Chuff was married to Consuelo Savidge and entered private practice at Ellisburg Veterinary Clinic, Ellisburg, NY. They have one son Matthew, who is a graduate of Ilion schools, Hamilton College and Cornell University College of Veterinary Medicine. Matt is currently a dairy practitioner in Rushford, NY. In 1981, Dr. Chuff moved back to Ilion and opened German Flatts Veterinary Clinic. In 1995, Dr. Chuff decided to specialize in Dairy Production Medicine and became board certified by the American Board of Veterinary Practitioners in Dairy Practice Specialty. Dr. Chuff has over 30 years of martial arts training and experience and is currently a Master Instructor and 7th degree black belt in the American Eagle Style of Martial Arts. His other hobbies include skiing and golf.
Dr. Patricia Clark
Dr. Clark earned her B.S. with honor and distinction from Cornell's College of Agriculture in Animal Science and her D.V.M. from Cornell's College of Veterinary Medicine. She has been practicing small animal medicine for over 25 years, with the majority of that time at German Flatts Veterinary Clinic. Her greatest satisfaction comes with treating the more difficult cases and reuniting pets with their families. Her goal has always been to treat her patients' medical and surgical needs as she would treat her own pets. Dr. Clark lives on a small farm with her husband, John. They have 2 grown daughters, Mary and Andrea. The Clark family raises and shows purebred Oxford and Southdown sheep. Dr. Clark is a member of AVMA, NYSVMS & CNYVMA and also a member of the New York State Academy of Veterinary Practice.

Dr. Erin McDonald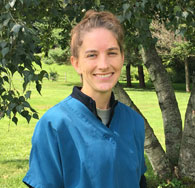 Dr. McDonald is a graduate of the University of Illinois College of Veterinary Medicine. She and her husband Nathan live in Ava, NY with two cats, chickens and bees. She enjoys gardening, canning and many outdoor activities.
Dr. Julie Berntson
Dr. Berntson earned her B.S. with honors in Animal Science and her Doctor of Veterinary Medicine (DVM) both from Cornell University from 1990-1998. She initially started practicing veterinary medicine at Burrstone Animal Hospital in New Hartford, NY. She joined German Flatts Veterinary Clinic in 2010 on a part-time basis and has recently returned after a 2 year absence living abroad in Singapore. Dr. Berntson will do her best to pursue the ideal treatment options that meet the needs of your pet. Dr. Berntson lives in New Hartford with her husband Ross. They have two active children, Sarah (14) and Nate (12) and an overactive yellow Labrador named Ember. Ember has a great story which Dr. B will gladly tell you if you ask her. When Dr. Berntson isn't spending time with her family she loves to cook, garden, travel, hike, go to plays and read.
Kris Fahey, CVPM - Practice Manager
Kris (Lennox) Fahey joined German Flatts Veterinary Clinic in 1982, working evenings and weekends as a receptionist/assistant. After earning her AAS in Veterinary Science Technology from SUNY Canton in 1987, she passed her New York State Boards and became a Licensed Veterinary Technician (LVT). Gradually, Kris took over more of the office management and financial responsibilities for the hospital, freeing up Dr. Chuff to focus on practicing veterinary medicine. In 2001, Kris received her Certification in Veterinary Practice Management (CVPM), an international recognition. Kris lives in Ilion and has two sons, Josh and Mike, who is currently serving with the United States Air Force. She also has two dogs, an English Bulldog named Wilson and a French Bulldog named Piper.
Licensed Veterinary Technicians
Ashley Stephens Darling, LVT
Ashley is a Licensed Veterinary Technician and comes to us with 4 years of experience. She had spent time with us doing her internship while in college and we are excited to have her back on our team!
Jade Mason, LVT
Jade earned her degree in Veterinary Science Technology in 2017 from SUNY Delhi with future plans to specialize in zoo animals and dentistry. She loves spending time with friends, family, and her 3 dogs. Jade is an avid hiker and loves exploring.
Katie Mulcare, LVT

Katie joined our team in 2015 after graduating from SUNY Delhi with her AAS in Veterinary Technology. She has since continued on with her education, earning her Bachelors in Animal Science. Katie lives in Cherry Valley, loves traveling, all animals, farming and eating! She especially adores her kitties BooBoo and WeeWoo and her St. Bernard Jameson.

Receptionists
Keenan Wood
Keenan grew up in Herkimer and has since lived in Atlanta and New York City studying acting and dancing. Living back upstate, he teaches dance at Center Stage Dance Studio and has a rescue cat of his very own named Macavity.

Allison Kent
Allison is originally from Syracuse but recently moved to Mohawk where she lives with her boyfriend, their dog Mack and their three cats, Diesel, George and Eddie. She enjoys being outside and spending time with friends and family.

Assistants
Jocelyn Kelly

Sally Morse
Sally grew up on a farm with her grandparents' cows, chickens, dogs and cats and used to work in a beauty salon for dogs. She loves riding horses, hiking and going to see new waterfalls with her boyfriend, James. And of course spending as much time as possible with her little pup, Buttercup.